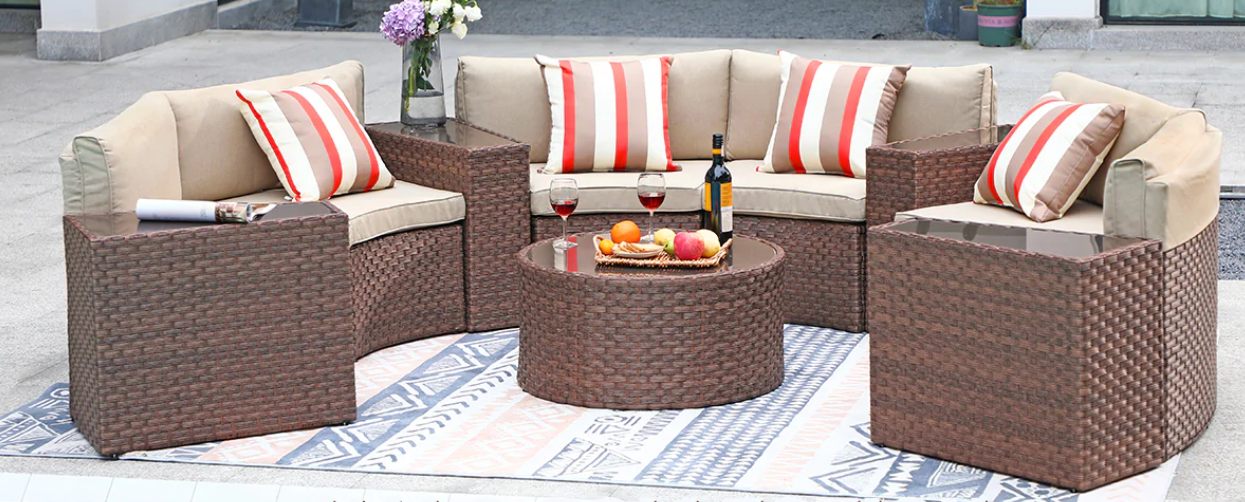 Today's busy urban life makes us always yearn for a leisurely natural pastoral life, and often lament that if we can have a small garden courtyard, then we will not deliberately pursue poetry and distance. If you want to enjoy outdoor leisure time at home, start with the design of outdoor patio tables and chairs leisure furniture!
There are many styles of courtyards large and small, different people like different styles, and different designers design different styles. However, most of the outdoor courtyards are mainly based on the integration of natural leisure, so how should the main outdoor leisure table and chair furniture in the outdoor courtyard be selected and matched? At present, no matter what the style of the outdoor patio courtyard is, most of the main outdoor leisure furniture is mainly selected with outdoor rattan furniture. Because the various colors and styles of outdoor rattan furniture can make outdoor leisure furniture better integrate into the patio garden environment.
Outdoor leisure rattan furniture is suitable for hot summer, because the rattan furniture itself is made of rattan material, weaving process, good air permeability, refreshing feel, and rain and sun protection, etc. In addition, outdoor rattan furniture is usually matched with an aluminum alloy-based frame, so outdoor rattan furniture is also very durable Pastoral style, simple and modern style, can also be naturally integrated into it.